Responsive UI/UX Designs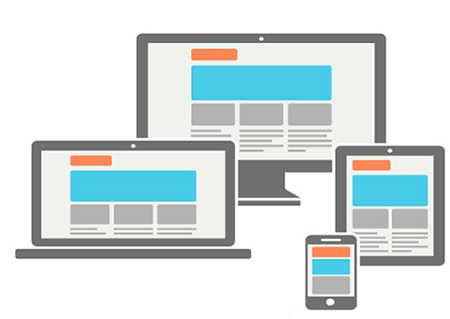 UI stands for User Interface Design whereas UX stands for User Experience Design. Both the terms are of great significance in any design. UI is quite close to the graphic design while UX involves the technical and analytical part of the same. Being one of the top UI/UX companies in India, Trignodev Software uses UI and UX terminology while working upon the customer web design for customers.
UX Design Services at Trignodev Softwares
UX is quite essential as it enhances the customer experience for the end product. It involves the process of increasing the customer satisfaction. It further helps to improve the overall usability by implying simple methods and adding value to product communication. Our skilled UX designers use various methods to deliver the best outcomes such as –

Strategy & Content Analysis
Wireframing & Prototyping
Final Execution & Analytics
UI Design Services at Trignodev Softwares
Team Trignodev always makes equal efforts to keep up its reputation of a trusted UI design company in India. Our UI designers implement ideas and strategy as per the requirements of the UX analytics. It is quite helpful to raise the band strength and enhance the visual status of the product for better user experience. UI is also regarded as a digital field that needs the involvement of codes by developers where required. Our experienced UI designers share the following tasks –

Look & Feel
Interactivity and Responsiveness
Overall Impact
The designers at Trignodev not only focus on selection of precise color combinations, but also use color as an effective tool to create the best designs. Our responsive UI/UX design service always strive to bring a personalised combination that narrates the saga.
Being ranked amongst the responsive ui/ux designing service company, Angular india, designers at Trignodev goes beyond the boundaries to meet our client's expectations. Our professionally skilled team isn't contains good designers but also exceptional researchers. Using all the expertise, we create graphical branding and identity of the client's product. Our team majorly focuses on excavating essential keys of products functionality, commendable user interaction and user experience.

Software Product Application UI/UX Development
Web Communication Strategy Development
Mobile Compatible web using XHTML/WSTML
HTML5
Boots Strap Library
Responsive theme designs (Compatible with Touch and Non-Touch Devices)
Native feel on multiple devices
Clean, intuitive and user-friendly are the words often merchandize by the app developers but they never take it very seriously. But good designer always gives equal weightage to accessibility, usability, legibility and visibility while looking at the UI and UX design. Even the simple things like the placement of color choices and icons may sound simple but it plays a major role in overall user interface. At Trignodev, we place a major focus on user experience which is an integral and meaningful part of every design. Our designers always take great care in getting it right each time.