Re-engineering, Migration & Porting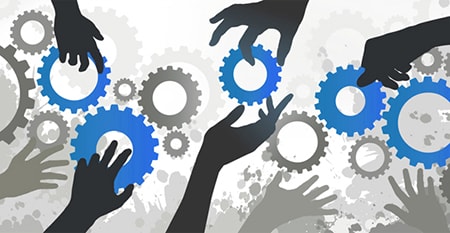 Did your software product served you well over years but now it is no longer capable enough to meet your needs? The best approach is to look for a re-engineering of the app rather than starting it again from scratch. Most of the times, it serves as the most efficient and cost-effective to deal with an outdated software. Being counted amongst the best software re-engineering service in India, Trignodev Solution is having vast experience of helping clients in re-engineering their outdated software to make it resourceful and address a shift in the workforce.
Re-engineering Services – Trignodev
Our excellent team of professionals begins the re-engineering process by analyzing the software in which you wish to migrate. Once all necessary information is collected, a research is conducted on the preferred software platform and other related technology that must be supported by the application.
Specification
Our developers start nothing until the specification of the software re-engineering project is precisely defined. We perform an in-depth research of the data domain and discuss all the relevant details to the client for approval. Team Trignodev always tries to come up with new specifications taking forward the best aspects of the retired software version and integrate the idea with the fresh requirement.
Planning
Strategic planning is another important part of our software upgradation services. In this point, our developers design the architecture, form protocols for user interaction and verify the specifications for each module present in the application. The next step is to prototype the software to give the stakeholder all important information which is essential to sign off on the work to be done.
Implementation
Trignodev's professions go over the system specification and allocate team members for software development and re-coding. In this task, the arrangement of new details such as new menu system and additional modules for new features is also introduced. Throughout the process, our experienced and professionally skilled project managers keep a check over the codes and always make sure there is no bug or technical issue. It brings confidence in our clients about the quality of services we deliver, each time we re-engineer your application. This is what makes Trignodev the most reliable application re-engineering services in India.
Optimisation
Before the final hand over of software to the client, our professions verify that it's well-optimized and properly tuned into the systems. Being a responsible migration service in Noida, Trignodev always gives weight to the curation of software after every important level.
Documentation
As the top Software upgration, application reengineering service india, we have years of experience in producing accurate documentation for all our customers. To that end, our developers and programmers who have proficiency in English, will describe the system architecture, craft detailed source code descriptions and provide all the necessary information required for in-code comments.